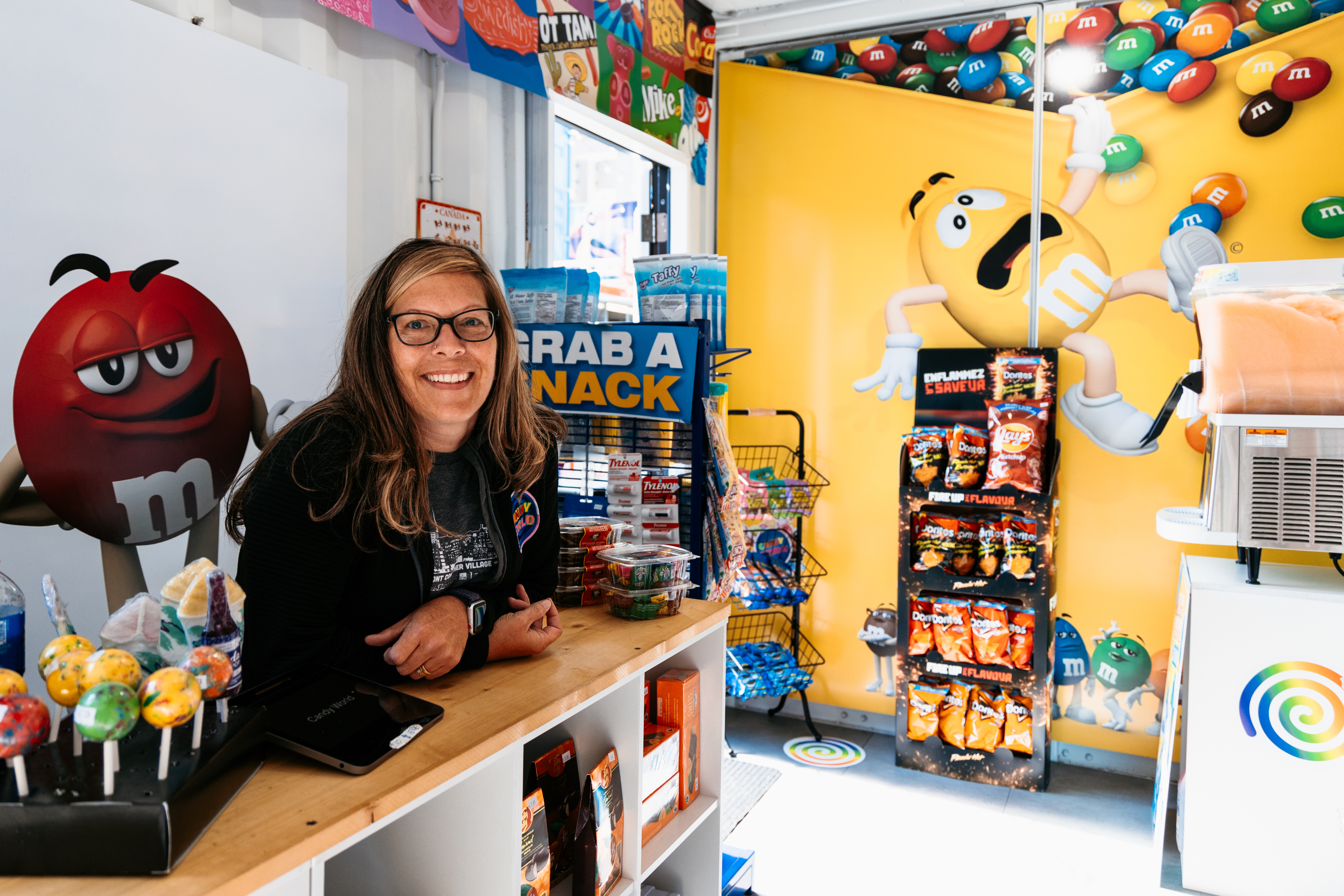 Located in Retail Row, Candy World is the result of entrepreneur Terri Blanchard's vision. The Container Village shop is their second location (the first one is in Rothesay) and they carry a huge selection of treats, including some retro favourites (root beer popsicles over here!)
Q: Where did you get the idea for your business?
No doubt about it, I am a candy fanatic! I have loved candy since I was a child. I was always the kid carrying the 50 cent bag of penny candy from the corner store. I love to travel; I would pick up candies I had never seen before and suddenly this was a thing everywhere I went. I became mesmerized with the designs, creativity and bright colors of candy shops.
Q: Why did you want to set up shop at AREA 506?
When I heard about the vision of AREA 506, I immediately thought ​'how cool is this?'. I knew at that moment our candy shop would fit perfectly. We love seeing the excitement and reactions when people walk in!
Q: What do you consider your biggest success?
I left a lifelong career in the business and financial world to open a candy store during a pandemic not knowing the outcome. The love and support of our local community quickly became overwhelming and more than I ever imagined, it started bringing candy lovers from other communities and beyond. I would say my biggest success is knowing that I created something that was once a vision into something I love.
What's next? Candy World is set to open a third location late fall/​early winter. We have a few other exciting projects on the go that will also be unveiled in the next year. Stay tuned!
I am grateful to have such kind spirited and fun-loving employees that work endless hours to help with anything that needs to be done. Our team consists of twelve employees, all of them have become family to us and each other. I call them my ​"Dream Team". I cannot imagine running this crazy business without them!